As mobile car grooming experts, Sunshine Grooming has been doing steam cleaning for years. Our steam cleaning service provides great result and meet the highest standards of the industry.
Kill 99.99% of germs, bacteria and viruses
Steam can quickly kill 99.99% of germs, bacteria and viruses, making it a safe, healthy, eco-friendly, all-natural way to clean your car from top to bottom.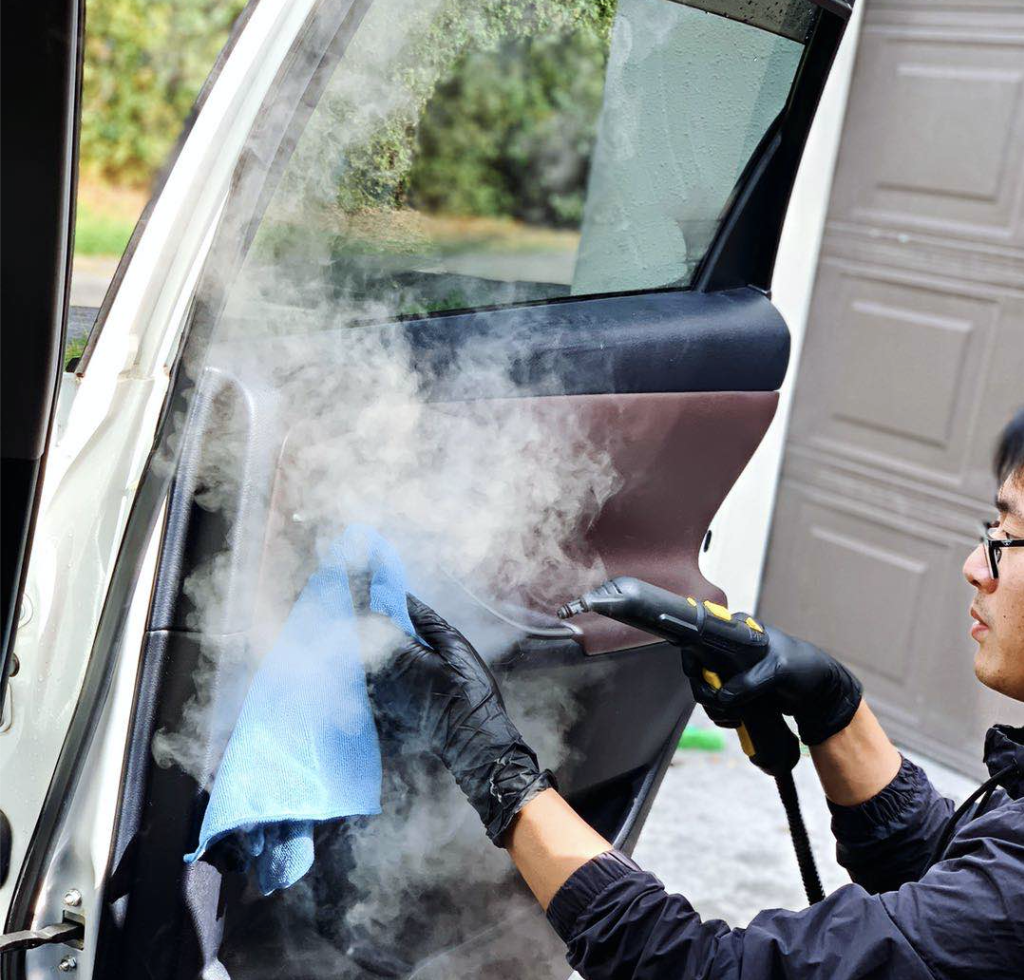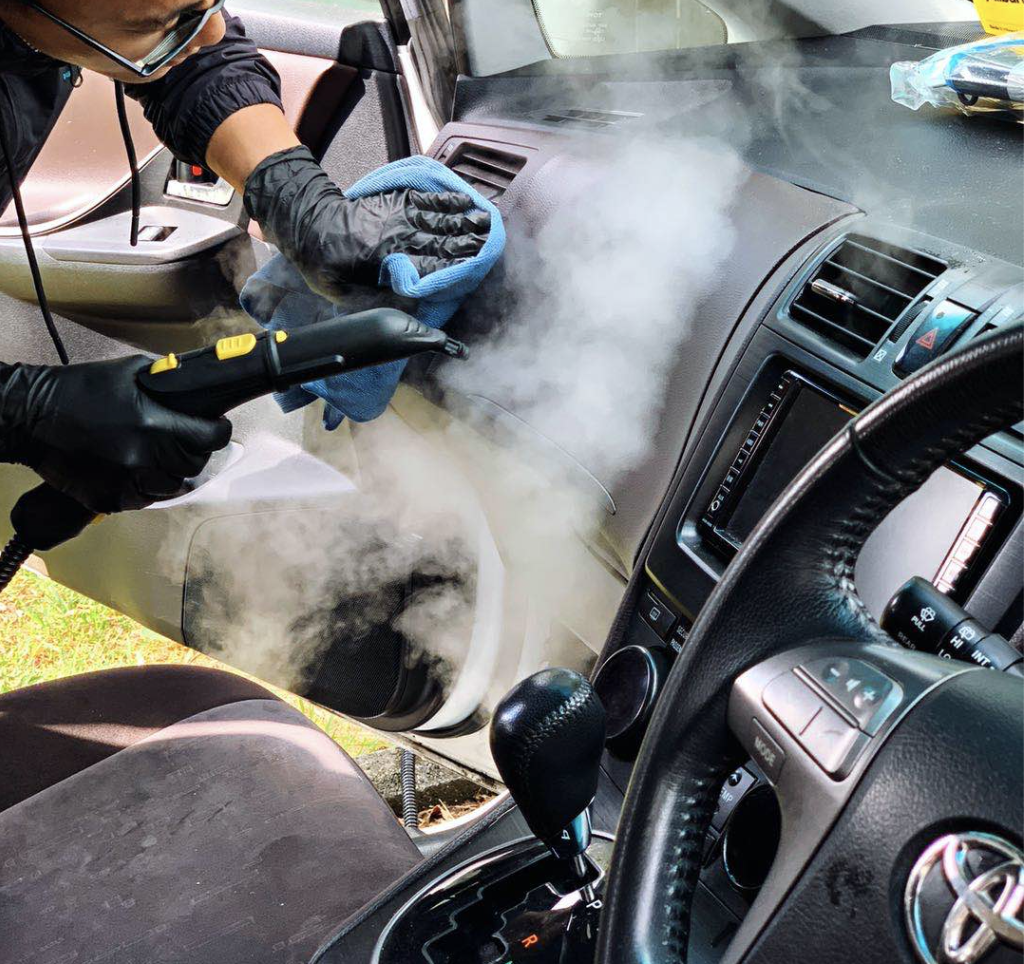 Exceptional Service
We do clean car door handles, steering wheel, and dashboard, control panel surfaces fabric by using our steam cleaner.
Excellent Choice
Choosing steam cleaning for your car is indeed an excellent choice. High temperatures (160°F 71°C)of steam cleaning actually kills and denatures harmful bacteria viruses and microorganisms. Steam is air borne, hence the heat naturally kills any bacteria or viruses in the air. Steam cleaning leaves your vehicle smelling clean and fresh which is completely safe and healthy for your family.